Centrifugal Juicer NJ9500 Series
USA ONLY
Instantly transform fruits and vegetables into nutritious juice with the NJ500. This high-speed juicer has two speed controls optimized for hard and soft ingredients. The NJ500 is equipped with a wide feed tube to accommodate whole and large ingredients, making juicing a breeze. The stainless steel filter and juicing bowl resist rust and stains to ensure cleanliness and longevity. Juice fruit, leafy greens, ginger, and more with the NJ9500.
- Powerful, efficient 350-watt motor with up to 11,000-rpm food-processing speed makes it easy to process both hard and soft fruits and vegetables.
- Equipped with two speed functions: Low (9,500 rpm) for soft ingredients and Turbo (11,000 rpm) for hard ingredients.
- Large capacity chute accepts whole ingredients, reducing prep time.
- Capable of making 30-50 cups of nutrient-filled juice without stopping.
- Safety locking system prevents the unit from operating unless the juicing bowl and its cover are properly locked.
- 3D mesh screen filters out pulp to create smooth, delicious juice.
- Stainless steel juicing bowl and blade resist odor, stains, and rust.
- Durable cleaning brush is included to reach the toughest spots with ease.
- Compact enough to be stored away when not in use.
- Easy to assemble and disassemble.
WHAT'S INCLUDED: Motor base, lid, pulp container, 3D mesh screen, stainless steel juicing bowl and blade, cleaning brush, manual.

Model Number: NJ9500U, NJ9500B
Dimensions: 8.5 x 11.5 x 16 inches
Weight: 8 lbs
RPM: 9500 - 11000 rpm
Voltage: 120 V, 60 Hz, 350W
Materials: ABS, PC, Stainless Steel
Warranty: 3-year limited

Made in South Korea.

CALIFORNIA PROPOSITION 65 WARNING: This product contains chemicals including butadiene, known to the State of California to cause cancer and birth defects or other reproductive harm. For more information, go to www.p65warnings.ca.gov.
Customer Reviews
Write a Review
Ask a Question
Filter Reviews:
juicer
carrots
experience
oranges
apples
stuff
mine
business
truth
bowls
04/19/2022
HAYDEE R.

United States
Love this juicer
I wanted to try a less expensive juicer for my first time. I really like this one. I read comments on a burning smell. I only had this happen 1 time when juicing a carrot. If you press down hard it will make the motor work harder therefore you will smell that burn. I just move the pusher up and down a bit and and pushed lightly and it helps. Other than I really like this one. I will probably update to a different model next year. My daughter likes it too so I'll be getting her one for and early birthday present. Super easy to clean and assemble.
Hi there, thank you for your feedback. Your daughter will love her early birthday present!
02/22/2022
paul

United States
NJ9500 update after 2 years of use
After using the NJ9500 hi-speed centrifugal juicer for over two years now, I still find it to be very user-friendly, efficient, and very easy to clean. I mostly juice harder vegetables like carrots, and sometimes citrus, in this amazing juicer, with great success. I also discovered that ejected carrot pulp is so finely ground by the NJ9500, that it allows me to run this carrot pulp very easily (several times) thru my horizontal slow juicer until the pulp is now dry as possible, with the additional extracted nutrients and enzymes. I can get 40% or more carrot juice this way, with a combined total yield for carrot juice of over 10 oz from one pound of organic carrots. This total yield is comparable to a much more expensive and much heavier two-stage hydraulic press juicer at about one-fifth of the cost. Plus now you have two excellent juicers with each of their individually designed functionalities.
06/14/2021
Marcus W.

United States
Juicer nj9500... the plastic black arm broke
I love this juicer... but one of the two black plastic arms broke off after about a month and the whole juicer will not work anymore... I'm not sure if I can just order that part... but it sucks that I can't use it now because I really liked it
Hi there! It looks like our CS team reached out to you regarding the warranty and the ticket is still pending, waiting for your feedback. We should be able to cover that for you with your valid warranty! Look forward to hearing from you!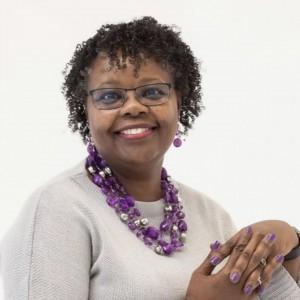 RS
02/20/2021
Rita S.

United States
Actually surprisingly disappointed
It's sleek, does not hoard much counter space. However, it is does not have enough power. Juicing carrots, apples, and ginger was a chore. Motor smelled as if it was burning. I'm actually afraid to use it again. One and done unfortunately.
Hi Rita, We are so sorry that you are experiencing this issue and would love to help you in any way we can! The centrifugal juicers do tend to heat up if they are left on for too long. If you respond to our email, we'd love to help you troubleshoot! Contact us any time at support@kuvings.com
02/06/2021
Addy M.

United States
I'm very happy! 5 points
5 points! Very Happy